About us
You can find us in Brno and Telč
Both our divisions complement each other perfectly
This allows us to offer you comprehensive services with unrivaled delivery times and solutions tailored to your needs.
BRNO division
Refractory works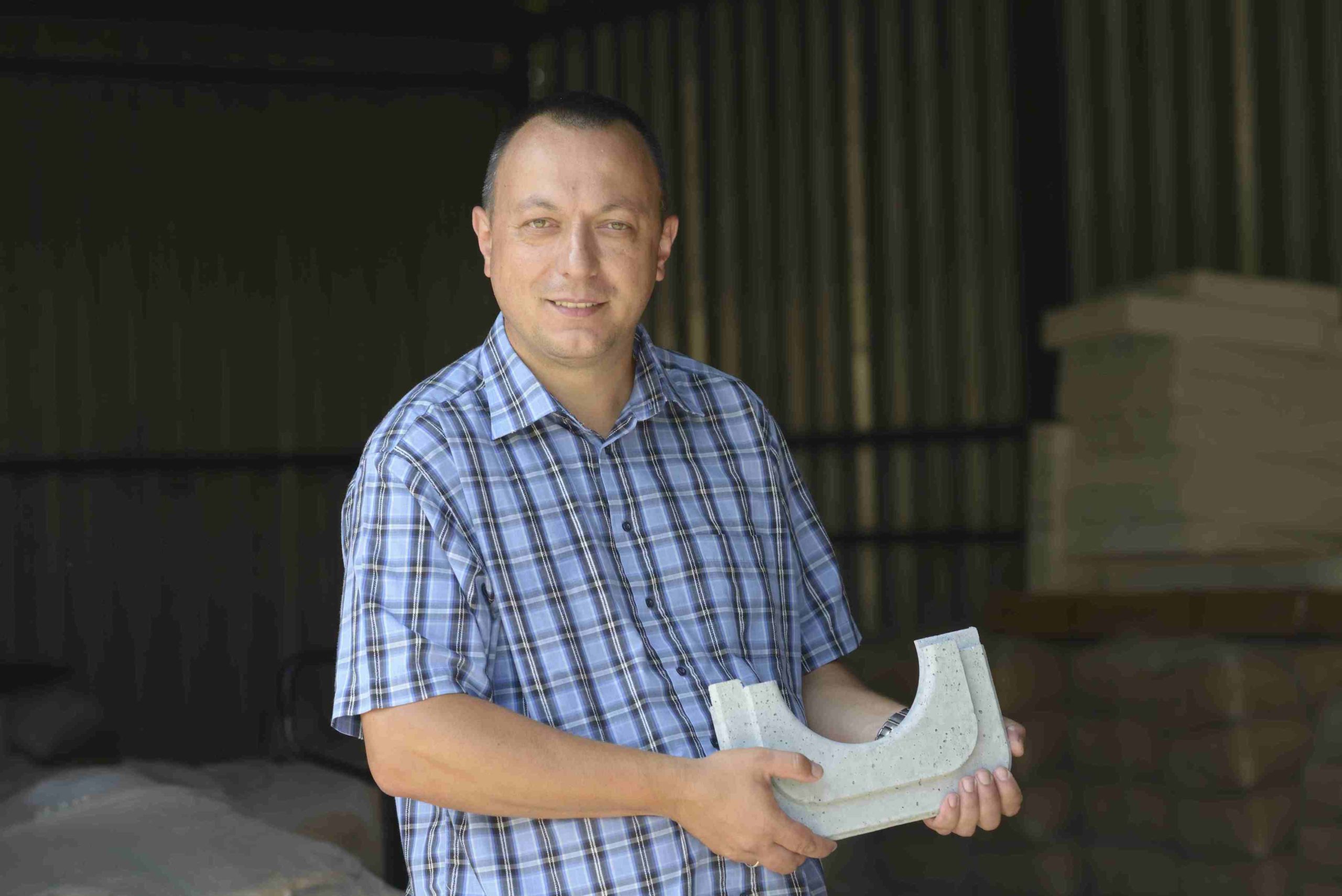 We have a team of refractory work specialists in Brno who can travel anywhere.
We make linings for heating systems.
We can repair your current lining.
We can design the lining for a new heating device.
What kind of heating systems do we repair:
Biomass boilers.
Hardening and tempering furnaces.
Cupola furnaces.
Cremation furnaces.
Blacksmith furnaces.
Complicated lines for thermal treatment of metals.
TELČ division
Refractory concrete bricks
In Telč we produce refractory concrete bricks , both from mixes we produce ourselves and from mixes from major Czech and European manufacturers.
Shale based mix – with a classification temperature up to 1350°C.
Corundum and silicon carbide based mix with a classification temperature of 1600°C.
Why is refractory concrete better than traditional fire clay?
Custom made bricks are easy to install in your device.
The time to repair or replace the lining is much shorter.
The lining has a longer service life, which naturally extends the service life of the whole heating device.
You will save money for further repairs and complaints.
We can design and install the lining for your heating equipment.
We can manufacture complicated refractory lining parts ourselves.
We've been in the market since 2013, and we've come a long way since then.
Our company is constantly developing. Every order moves us forward. Always looking for the best solution for our customers helps us find new resources and opportunities.
Professionalism is important to us, we only employ experts in the field. Our employees perform flawless work that we vouch for.
We only use high-quality, proven materials that we can rely on.
A personal approach is also important to us. We can flexibly respond to your request and propose the solution you're looking for.
We're always honest. We will never promise you anything we can't keep regarding the price, deadline or quality of our work.
Who is behind the scene in ALFA HEAT CZ
My name is Vladimír Čermák and I have been working in the field of refractory technology for 20 years: first in the field of refractory concrete, and then in the field of refractory works. I wanted to combine both fields, which is why we founded ALFA HEAT CZ.
We want to provide the best services and products in the field of refractory technology.
Why do we have the Soul rune in our logo?
The SOUL rune is one of the biggest victory runes; it is a rune of great power that can change your life. 'Magic Power' keeps the warriors in battle, increases your energy and gives you confidence in victory. It helps in the fulfilment of any task, the achievement of any seemingly unattainable goal.
It is this force that pushes us forward, helping us solve what may seem unsolvable and to move on when others give up.
'The Soul rune shows me the right path; not only its direction, but also the power that I need to use on this path,' says Vladimír Čermák, CEO of ALFA HEAT CZ, s.r.o.